Online Slot Machine Strategy Guide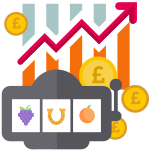 The internet is brimming with slot machine strategy tips. You'll find plenty of systems that make all sorts of claims and promises. Yet if you dig deeper or bother putting them to the test, it's crystal clear they don't work. Nobody likes wasting their time or falling for lame click-bait articles. Unfortunately, that's exactly what will happen if you put your faith in guaranteed systems. Instead, it pays to understand how slots actually work. That's the first step in putting yourself in the best position to win.
Understanding Games Of Chance
Whether you're entertaining yourself with slots online, at a pub, or at a local casino, it's essential to realise that you are playing a game of pure chance. Although no skill is required to play or win, all the results are random and you can't influence the outcome no matter how hard you try. Each spin is the result of a random number generator or RNG. That's a special computer program that determines where the reels will end up when you spin. These are complicated algorithms that ensure games are mathematically random.
RNGs have repercussions that can affect how you play. First of all, every spin is what statisticians call an independent event. As hard as it might be to fathom, past spins will not affect your current of future spins. If you are riding a lengthy losing streak, assuming that your luck is about to turn is a bad idea. Over the short term anything can happen. Likewise, any talk of hot or cold machines and games being due for a payout is baseless at best.
How Casinos Win In The Long Run
The randomness of every slot machine spin is only part of the equation. In the long term casinos always come out ahead. If you crunch the numbers, you'll see that casinos make a few pence off every pound they ultimately pay out. In fact, all casino games have some sort of house edge. That's exactly how casinos make their money.
Yet you can spare yourself that searing sense of defeat. In the short term, anything is possible even when the chances are remote. That means there are plenty of jackpot winners and even some grinders come out ahead at the end of the day. Part of the fun of slots in trying to catch lightning in a bottle.
Properly Managing Your Bankroll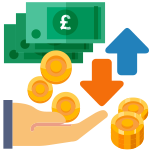 If you've ever played slots, you've probably noticed that they come in so many configurations. You can find 3 reel or 5 reel games, classic fruit machines and fancy video slots with every conceivable bell and whistle. Yet the stakes are more crucial than the gameplay itself. From penny slots to games that let you gamble a few hundred pounds per spin, there's something for everyone. Yet just because you can afford to play expensive games that doesn't mean you should.
It's important to know your budget and measure your expectations. That's what bankroll management is all about. Imagine that you have £100 to play with. While you could easily play games that cost £100 per spin, your session could be over in ten seconds if you lose off the bat. Even if you play games that £5 per spin, you could be done in a couple minutes. The trick is to set yourself up for a theoretical worst case scenario. You need to be able to weather the volatility of the game. Although eventual wins can balance out your losses, what if those wins never come before you run out of cash?
Exercising some form of bankroll management will keep you in the game longer and put you in a better position to win. If you are playing for low stakes, it's a good idea to bring enough money to place 250 bets. You can reduce that number to 150 if playing for higher stakes. If you are a new player then casino bonuses can help contribute to your bankroll, making it far more affordable to play for higher stakes.
Decoding Slot Machine Payouts
Success at slots is all about putting yourself in the best position to win. The easiest way to achieve this feat is by reducing the casinos advantage, which is a lot simpler than it sounds. As you might be aware, all casino games have a specific house advantage. European roulette pays out around 97.3%, which means the casino payouts out £97.30 to players for every £100 wagered. Meanwhile the best version of blackjack pays out 99.54% when played correctly. Keep in mind that these figures are accurate over time and a large number of players. Your individual results can be significantly better or worse. That sense of possibility is the point.
When playing slot machines, you can have far greater control over the payouts, which can range anywhere between 75% and 97% or more. The secret strategy here is painfully obvious. All you have to do is choose the games with the highest payouts. When you consider that slots actually publish their payout rates, it doesn't take much research to improve your odds.
Embracing Progressive Jackpots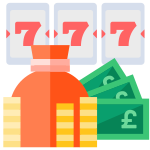 There's a lot of debate among casino experts on whether it's a good idea to play progressive jackpot games. We personally find them to be a lot of fun and their value increases as the prize pool soars, even if the odds are still long. It's no surprise that the chance to win millions of pounds is the biggest draw at most casinos. Yet there are plenty of smaller prizes up for grabs on every spin.
What many players fail to acknowledge is that you typically need to play the maximum number of coins to qualify for the progressive jackpot. If you are going to bother with these games, it's critical that you make yourself eligible with each spin.