PaySafeCard Online Slots Payment Guide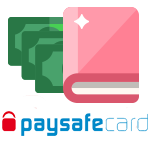 It might seem hard to fathom, but some people still prefer cash in 2022. While banknotes and coins let you spend your real money conveniently and privately, technical limitations make conventional cash impossible to spend online. Luckily there's a handy real cash alternative that's perfect for playing UK online slots. PaySafeCard is a convenient voucher that you can purchase at a local shop and redeem at an online casino offering top UK slots. With it, online slot sites will never have access to your bank account or credit card. The best part is our gambling experts have found the top rated PaySafeCard slots in the United Kingdom.
If you live in the UK, there are numerous online slots that welcome PaySafeCard in 2022. Yet our online slot machine buffs have tested and compared every licensed site available in Britain. Here's what to expect when you play the best online slots with PaySafeCard:
Hundreds of award-winning real money slots
Several safe and secure banking methods including PaySafeCard
A great welcome package and enormous deposit bonus
Look no further! For we have found the only online slots site you need to worry about joining, and that's Betway Casino. Top of our charts thanks to their brilliant games, support, and bonus schemes.
What You Need To Know About PaySafeCard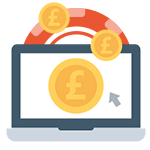 As Good As Cash At A Casino Online
When playing UK online slots, PaySafeCard lets you get your cash in the game without surrendering your banking information. Whether you live in the United Kingdom or abroad, PaySafeCard online slots also eliminates the need to sign up for secondary services like electronic wallets. Before playing at UK online slot sites, PaySafeCard players can purchase a voucher at a local shop. With thousands of locations in the UK, you'll never have to travel far.
Just tell the shopkeeper that you wish to purchase a prepaid voucher and your desired amount. Cards typically range in value between £10 and £175 depending on your location. After purchasing your voucher with cash, credit, or debit, you'll receive a 19-digit pin number. To fund your PaySafeCard slot machine account just visit the cashier to initiate your deposit. You'll be prompted for your pin when you select it as a payment method. After successfully entering your PIN, your real money will be credited instantly.
Lets You Play Privately
When taking pleasure in UK slot machines online, PaySafeCard lets you play discretely. You won't have to worry about your payment information falling into the wrong hands. If you enjoy top rated slots online, PaySafeCard eliminates the paper trail. Take advantage of all the privacy real cash offers, but with online acceptance in the United Kingdom. Whether you are trying to conceal your fun from a spouse or nosy banker, PaySafeCard online slots have you covered.
Just like conventional cash, you'll need to keep your pin number safe. If you misplace it prior to redeeming it, you'll lose your real money. It's highly recommended that you visit the mobile site on your phone immediately after purchase. All slot sites have apps or some form of smartphone compatibility. PaySafeCard also offers a mobile app to let you track your balance.
Gives You Access To All Games
If you love UK online slots, PaySafeCard is the perfect gambling companion. You'll be able to enjoy hundreds of top slot machines on your own schedule. Choose from traditional fruit machines, the latest video slots, and even progressive slots with monster jackpots. When you log on to play casino online slots, PaySafeCard gives you the power to experience dozens of casino classics like blackjack, roulette, baccarat, and other gambling favourites. The possibilities are limitless when you opt for online slots PaySafeCard action.
Works For Deposits Only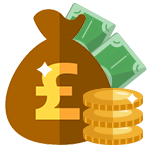 If you are like us, you'll be playing PaySafeCard online slots to win. Whether you hit the jackpot or win forty quid, you'll need a way to retrieve your funds. PaySafeCard only works in one direction. Luckily gambling sites have lots of alternatives including electronic wallet likes PayPal, Skrill, and Neteller. If you are the kind of player who prefers to fly under the radar, you can claim your winnings by cheque. Just check with your favourite site for all your options.
Play Without Depositing
Don't suffer from the fear of missing out, even if you don't have it. Online slots and internet casino sites will let you log on and play without real money. While it does take real cash to hit a progressive jackpot playing top UK online slots, PaySafeCard fans can find endless entertainment for free. Playing for free is great for testing out all the different titles available at a top online casino. Get started now at a highly recommended United Kingdom slot machine site.