Frequently Asked Questions And Answers About Online Slots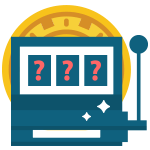 Online slots are designed to be fun, yet they can intimidate new players. Even though it only takes a couple of minutes to learn the ropes, knowing where to start can be a game in itself. Fortunately, we've created dozens of valuable guides that will have you playing with complete confidence. This guide of frequently asked questions is the perfect primer for new players.
We Answer Our Readers Most Common Questions on Real Money Slots
Are online slots legal?
Although laws vary widely by country, state, and territory, online gambling is perfectly legal in the United Kingdom. The UK Gambling Commission regulates and licences internet gambling sites. No matter where you live in the world, play exclusively at licenced online casinos.
Are online slot machine sites safe?
Assuming you limit yourself to licenced and regulated gambling sites, you can expect to play in a safe environment. Trusted sites keep player funds in segregated accounts and use advanced encryption to transmit your data. The leading slot machines sites also have strict privacy policies that prevent them from selling or supplying your information to third parties.
Do I need any special skills to win playing slots?
Slot machines are a game of chance. There are no skills required to play or rules to understand. Just insert your money, decide how much to wager by adjusting the coin denomination and number of lines then spin. You'll be paid if you land any of the symbol combinations listed in the payout table.
How do I know the games are fair?
Every online slot machine spin is the result of random number generators or RNGs. These computer programs mathematically ensure that every outcome is the result of pure chance. These RNGs are frequently tested by leading industry auditors to ensure they are accurate. Keep in mind that casinos don't actually need to cheat. All games favour the house, which means they stand to win over the long haul. Of course, anything can happen over the short term.
Are there any age restrictions?
The legal gambling age in the United Kingdom is 18. This is enforced whether you play live or on the internet. You may be asked to upload a copy of your ID when playing for real money.
What types of games can I play?
Slot machines sites offer hundreds of titles. Choose from three, five, or seven reel slots. Enjoy games with a single payline or gamble on a hundred lines in a single spin. Experience classic fruit machines and advanced video slots based on your favourite sports, programmes, films, or comic book characters. There's something for everyone. Online slot machines sites also offer other casino games including poker, blackjack, dice, baccarat, roulette, bingo, keno, and so much more.
How much does it cost to play?
Most internet gambling rooms let you deposit as little as 5 pounds. If you're a high roller feel free to deposit thousands. You'll also find games for every budget including penny slots and games that let you wager £100 in a single spin.
If you don't feel like playing for real money, it's possible to play for free. The best online casinos let you enjoy almost every game using play money. Although you won't be able to win a real cash jackpot, it's still entertaining.
What are payout rates?
A payout rate is the percentage of cash that's returned to all players over time. For example, a machine that's programmed to return £93 to players for every £100 would have a 93% payout rate. Payout rates can range anywhere between 75% and 97% or more. Keep in mind that these rates are statistically true over time and may not reflect your individual experiences. You could wager £100 and win £900 or lose it all.
What are progressive slots?
Progressive slots feature top prizes that increase every second. Every time a player spins the reels of a progressive game, a portion of the wager gets added to the jackpot. The process repeats itself until a lucky player hits the jackpot. Progressive slots are usually offered across a network, which means players at multiple global sites contribute to the prize pool, which can be worth several million pounds. You'll usually need to play the maximum number of coins on a spin to qualify for the progressive jackpot.
What playing strategies work best?
Most of the expert slot systems you see advertised on television, in magazine, or online don't work. As we've mentioned repeatedly, you can't influence the outcome when playing slot machines. Even the best betting system won't work over the long haul. Nonetheless, it's a good idea to effectively manage your bankroll. You'll want to play at stakes that are in line with the size of your bankroll, so that you can play for a long time even if you never win. You'll also want to play games with the highest payout rates to reduce the house edge as much as possible.
Can I play online slots on my smartphone?
The best slot machine sites let you play on your iPhone, Android smartphone, Windows Phone, and even BlackBerry. Games also work well on an iPad or tablet. Just make sure you have an internet connection either through Wi-Fi or your mobile carrier.
How do I get my real money into the game?
Most casinos online offer a dozen different deposit methods. You can fund your account using credit cards, debit cards, PayPal, Skrill, Neteller, prepaid vouchers, bank transfers, and other electronic wallets. Many methods let you deposit instantly, so you can start spinning the reels in seconds.
How do sign up bonuses work?
Internet gambling sites offer all sorts of bonuses to get you in the door. Most casinos offer a limited number of free spins when signing up and cash bonuses on your first deposit. Many offers will double or even triple your first payment. The best part is that you can potentially parlay your free cash into a small fortune playing slots.
It's important to know that you'll usually need to play a set number of spins before you can withdraw your bonus cash. This is standard practice at every gaming room. You can view our bonus guide for more information.
How will I get paid if I win?
Congratulations on your future good fortune. Casinos let you claim your winnings using many of the same bank methods that are available for deposit. You can withdraw your cash back to your credit card, debit card, or electronic wallet. Keep in mind that some sites require you to use the same withdrawal method that you used to deposit for security. You can also receive cheques in the post or by courier if you want to impress your mates with a hard copy.
Do I have to pay taxes on my winnings?
If you live in the UK, your online slot machine winnings are tax free. Even though sites pay taxes on their profits, players get to keep all their winnings. That's true whether you win 20 quid or hit a million-dollar jackpot.
Are there loyalty programs available for players?
Just like at traditional casinos, you'll get rewarded for your patronage online. Most sites offer a loyalty, rewards, or VIP program that will let you accumulate points whenever you play. You'll be able to redeem these points for cash, free games, and exclusive prizes.
How do I find a great site?
Browse our reviews for great site and game recommendations. All our reviews are unbiased and every site we suggest is fully licenced by the UK Gambling Commission.
What's the easiest way to get in touch with a casino?
If you have questions, casinos are ready to answer. Most sites offer 24/7 customer service, usually by phone or via web chat. Whether you need technical support, assistance making a deposit, or simply want more information, knowledgeable agents are always standing by. Just visit your site's help page for contact information.