How To Choose An Online Casino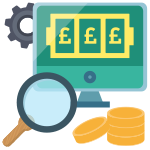 Did you know there are hundreds of licenced internet casinos in the United Kingdom? If you count all the offshore sites that figure easily tops a thousand. While there's definitely something for everyone, finding your future favourites can be tricky. Do you really have the time or money to thoroughly test them all? If you're content with a site, how do you know there's not something better out there? Even if you put your fate in the hands of the experts, will they really take your personal preferences into account?
Luckily finding greatness is a breeze when you know what you're looking for. Whether you prefer slots, table games, bingo, or other casino favourites, this handy resource will help you understand what's important in a gambling website. When you're knowledgeable, it's easy to find a fantastic place to play.
Stick With Licenced Sites
Most people in the United Kingdom don't know how lucky they have it, especially when it comes to gambling. Unlike many countries on the planet, wagering on the internet is completely legal. That means you don't have to play under the virtual table and hope for the best. Rather than merely permit betting, the UK Gambling Commission regulates online gambling. It's the most reliable way for players like you to know that the games are fair whenever you play and that you'll actually receive your winnings.
Let's face it. If you choose an unlicensed site, you'll need to take a leap of faith. How do you know who you are dealing with? What assurances are there that the games are fair? Who can you complain to if you have issues? Do you really want run the risk of your favourite offshore site going out of business before you have the opportunity to cash out? You can avoid all these issues by sticking to licenced gambling establishments. With so many extraordinary regulated sites available in Britain, there's no point playing at a potentially suspect sites.
Find Your Favourite Games
The selection of games at today's leading online casinos is impressive. You'll easily find hundreds of different slot machine titles plus dozens of other casino classics. No matter what you're into, you'll definitely find it on the web. Slot machine fans will find games in every imaginable variation and theme. Discover everything from classic fruit machines to impressive animated video slots that give you a thousand ways to win per spin. Yet if there's a particular theme or character that holds a special place in your heart, it pays to compare sites so you can find exactly what you're after.
Select A Site For Your System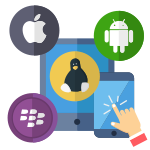 Your hardware matters when searching for a place to play. Whether you prefer Windows or Mac, you'll want to be certain a casino works well with your computer. Although you can still find downloadable casino software, many modern sites offer instant play games that operate in any computer browser. If you plan on playing on the go, you'll want to find a site that's optimized for your mobile device. While practically all web-based casinos are compatible with mobile phones and tablets, some work better than others.
Players who rely on less common operating systems like Linux, BlackBerry, or Windows Phone will have fewer choices. Yet the don't need to sit on the outside looking in. You can check our game guides for your particular operating. It's the easiest way to narrow down your options.
Make Sense Of Money Matters
Even though casinos let you play for free, most people prefer playing for real money. The ease of getting your cash into the game depends on where you play. It's worth considering what deposit methods are offered. You'll want to find a casino that welcomes your favourite types of payment so you can play quickly with no hassles. Most sites offer various credit cards, electronic wallets, prepaid vouchers, and bank transfers. Whether you are a beginner playing with pocket change or a high roller, you'll want to check out the minimum and maximum deposits to see if they meet your needs.
Deposits are just one part of the cash equation. It's worth examining the ways casinos let you claim your winnings. More importantly, you'll want to know how quickly you'll be paid. Site post their payout speeds, but it's worth examining the reviews to see if these standards are actually met.
Get The Service You Deserve
While customer service might not seem important to prospective players, it's actually critical. Think about it this way. When playing at an online casino, you can't flag down an attendant on the floor if you have issues or concerns. You're dealing with computer servers that are kilometres away. While sites usually work flawlessly, issues do happen. If you have problems depositing, experience technical issues with your device, or want to know the status of your payment, it's comforting to reach a knowledgeable agent. The quality of customer service varies widely, but look for sites that give a toll free number that works around the clock. Many sites also offer live chat, as well as email support. Avoid sites that have limited hours or make you jump through hoops just to get a number.
Compare Payout Percentages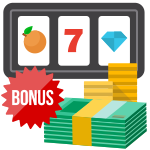 While casino games have nearly identical odds no matter where you play, slot machines are an entirely different animal. Each game not only has its own odds, but the probability of winning depends on where you play. Obviously you want to put yourself in the best position to secure the most cash. The easiest way to do that is by comparing the payouts, or the amount of cash that's returned to players over time. Payout percentages aren't a mystery and casinos post them for you to see. Always play slot machines with the best payouts. The higher the number the better, but always aim for 95% or more.
Check Out The Bonuses
Did you know online casinos are willing to earn your business? They'll actually pay you to sign up and play. Sites give out free spins just for registering and huge cash bonuses when you deposit. It's possible to get hundreds or even a thousand pounds or more. It pays to compare bonuses when selecting a site. Look for the largest bonuses for your budget with the fewest strings attached.