Are Online Slots Rigged?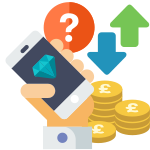 There's no doubt losing can be frustrating, especially if it happens repeatedly. If you can't seem to win at online slots, it's easy to play the blame game. Since there's no skill required to spin the reels, most people assume that losing can't possibly be their fault. That's why it's simple to accuse online casinos of cheating when the outcomes are unfavourable. Yet, for the most part, online casinos in the United Kingdom play by the rules. Before you let the accusations fly, you might want to look at the bigger picture.
How Casinos Operate
Let's face it. Putting your trust in an online casino can feel like you're taking a leap of faith at times. When playing what is a technically a real money video game, how do you know it's programmed to be fair? Do you ever feel like you always lose when the stakes are high and your few infrequent wins are modest at best? Conspiracy theorists often claim that casinos throw players periodic bones to get their hopes up. In reality it's more likely that disgruntled players only pay attention to part of the story. While it's nice to believe you win some and you lose some, it's more important to realise how casinos actually work.
Like all casino games, slot machines are designed to make the casinos money over time. Whether you play online or at a live casino, slots pay out less than they take in over the long haul. As valuable as this information is, it's hardly a secret. All respected casinos post their payout rates, which can range between 75% and 95% or more. Even though you should aim to find slots with highest payout rates, it's essential to acknowledge that even fair games are set up in the casino's favour. The good news is that due to a concept that mathematicians call variance, the house edge isn't necessarily exhibited over the short term. It's that sense of possibility that makes gambling so much fun.
Licenced And Regulated Gaming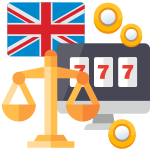 Although online slots aren't rigged, that's only true if you play at reputable casinos. It might be hard to imagine, but anyone with a little computer knowledge can set up a gambling site on the internet. Yet that doesn't make the site legal or worthy of your trust. In fact, there are thousands of online casinos around the world but only a few hundred are licenced to offer games to players in the United Kingdom. Even though unregulated casinos aren't necessarily rigged or unscrupulous, why take the chance?
If you love online slots, consider yourself fortunate to live in Britain. While many nations turn a blind eye to internet gambling or prohibit it outright, slot machines and most other forms of betting are perfectly legal in the United Kingdom. The UK Gambling Commission licences sites so that players can enjoy games with complete confidence. When you play at a licenced site you can count on games that are fair and random. Take comfort in knowing the payout rates are accurate, and you'll be paid promptly.
Playing Fair With Random Number Generation
With the exception of vintage mechanical slot machines, all of today's slots are computer operated. That's true whether you play on the internet or live at your favourite casinos. The outcome of every spin depends on a random number generator or RNG. These RNGs use complicated computer algorithms that ensure every spin of the reels is 100% random and independent. That means that the machine has no knowledge about whether you've recently won or lost. It doesn't try to balance things out or lure you back into the game with a modest win when you've lost all hope. Yet over time everything does have a mathematical way of balancing itself out.
When you play at a licenced gambling site, you don't need to understand how RNGs work. What's important is that independent auditors test, inspect, and certify the RNG technology regularly. You can view a casino's certificates, licences, and credentials by following the links on their landing page.
Online Casino Misconduct
If you've followed the online gambling industry over the years, you've likely heard of a few scandals. There's no doubt that some operators have cheated players. Still, there's no point losing sleep or vowing to boycott all forms of internet betting. Most of these incidents were in the distant past and occurred offshore. More importantly, none of the sites in question were licenced by the UK Gambling Commission. Online gambling is incredibly competitive in 2022 and sites simply have too much to lose if they violate the rules. Mere rumours of cheating players will cause people to take their bankrolls elsewhere. Management also runs the risk of fines and imprisonment. Of course, to play safely you'll need to do your part by sticking to fully licenced sites.
Going Above And Beyond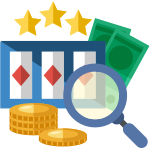 Despite the fact that playing at licenced sites comes with assurances, we believe it's just a starting point. Leading slots sites in the UK undergo additional certification and face further scrutiny to gain the trust of players. Be on the lookout for the eCORGA logo. The firm monitors games for fairness, certifies software, and can help players mediate disputes with casinos.
Whether you are looking for slots or other games, there's no need to choose a random site and hope for the best. Before signing up, it's worth reading the expert reviews on this site. Take the time to check out the forums and social media to see what other gambling fans have to say. If something doesn't look right, steering clear is the smart move. Remember that there are dozens of amazing gambling sites right here in the UK. You should never feel pressured to settle for second best or worse.